Former Boxing World Champion and Entrepreneur, Mike Tysons has launched a new line of cannabis-infused candy, ear-shape edibles named Mike Bites, under his cannabis brand, Tyson 2.0.
In 1997 at the WBA Heavyweight Championship, Mike Tyson bit a piece of Evander Holyfield's ear during the fight and was of course shortly fined and disqualified as well as having his boxing license revoked. Since then his life has been full of highs and lows but there's no need for me to get into all of that, he opens up another side of himself on his podcast, Hotboxin with Mike Tyson.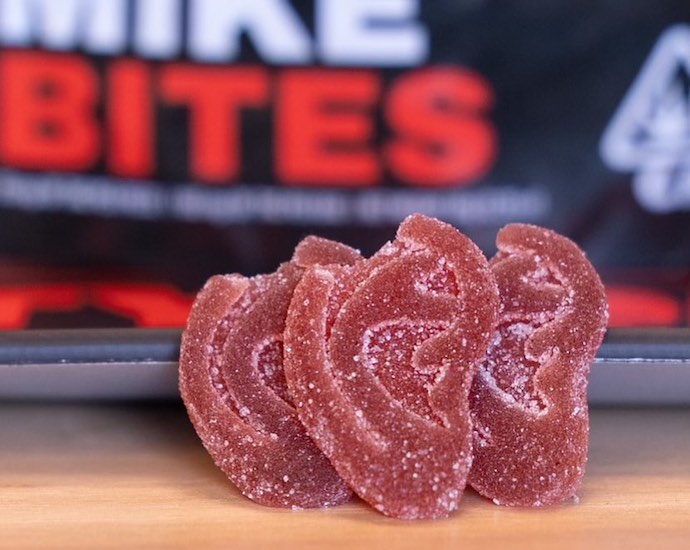 The Tyson 2.0 brand is currently in 100+ dispensaries across California, Nevada, and Colorado with a selection of about 16 cultivars to choose from as well as a collection of merch and various 420 accessories. In an interview with Yahoo! Finance, company CEO, Chad Bronstein said the ear-shaped edibles will be available in selected Californian dispensaries starting from the 17th of March, and then eventually they will expand to other states.
Mike approves ✅
Do They Have THC In Them?
Yes! The Mike Tyson Bites contain 10 ear shape edibles in each pack, and they are infused with 10mg of THC per ear. I read on the CEOs Instagram that these were sold out on day 1!
Where Can I Get Mike Bite Edibles?
Multiple sources suggest that you can also buy them via the website and even have them delivered to you, it looks like the edibles are out of stock online but I'd use their store locator to get your edible fix 😋 As mentioned above these THC infused edibles are said to be available in dispensaries across California, Nevada and Massachusetts.
Check out the Tyson 2.0 website here.