This isn't the first time the footwear giants, Nike, have incorporated hemp into their shoes and certainly won't be the last. Back in 2004 they low-key showed their love for the herb when Nike launched a shoe appropriately on 4/20 as part of the OG 'Hemp Pack' alongside 2 other colors but it was the Nike SB Dunk Low Green Hemp that herb lovers were wanting as there were only 420 pairs available. You had to know someone who knew someone to pick yourself one of these. To my surprise these are currently on the market for $4k+, don't believe me? Scope the StockX listing.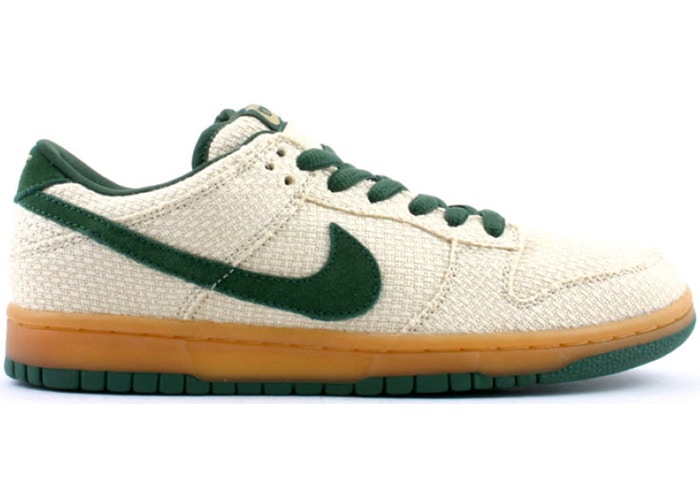 What We Know About The Nike Air Zoom Type 'Hemp'
One of the latest shoes from Nike was launched exclusively in collaboration with UK retailer, Size? to be only available in the UK. The Hemp sneaker was released and officially available to purchase on 28/08/2020 in stores. Although there doesn't seem to be any word on how many pairs were available on initial release however we see sneaker heads have already cleared out the shelves for their own collections or to list on StockX, like they have done here.
---
Nike & Size? collaborated to bring a minimalist and contemporary design inspired by streetwear in London & Tokyo. Even if the two cities may differ in culture, be many thousands of miles apart they are brought together by the passion and appreciation for streetwear. You'll find these latest styles have been influenced by a minimalist Japanese design.
It features hemp across the upper ( The entire part of the shoe that covers the foot ) providing a raw and natural aesthetic look. My favorite feature of the pair is the blue you'll notice the color appears in the iconic swoosh and stitching, all this compliments the style. Now of course I don't own a pair although I would like to not going to lie they're clean and the fact there is hemp incorporated into the product I would definitely add these to my collection if I had the opportunity.
Where Can I Buy The Nike Air Zoom Type 'Hemp'
As mentioned above these were released in-store in the UK at Size? You can also purchase them on StockX.
Release Date | 28th Of August 2020
Price | £140.00 | $188 USD* | $255 AUD
Brand | Nike
Model | Air Zoom
Connect With SIZE?