PodTones make it easy! Their disposable vaporizers come in four options to fit every part of your day: Up, Fun, Chill, and Dream. These vaporizers are filled with 100% pure rosin.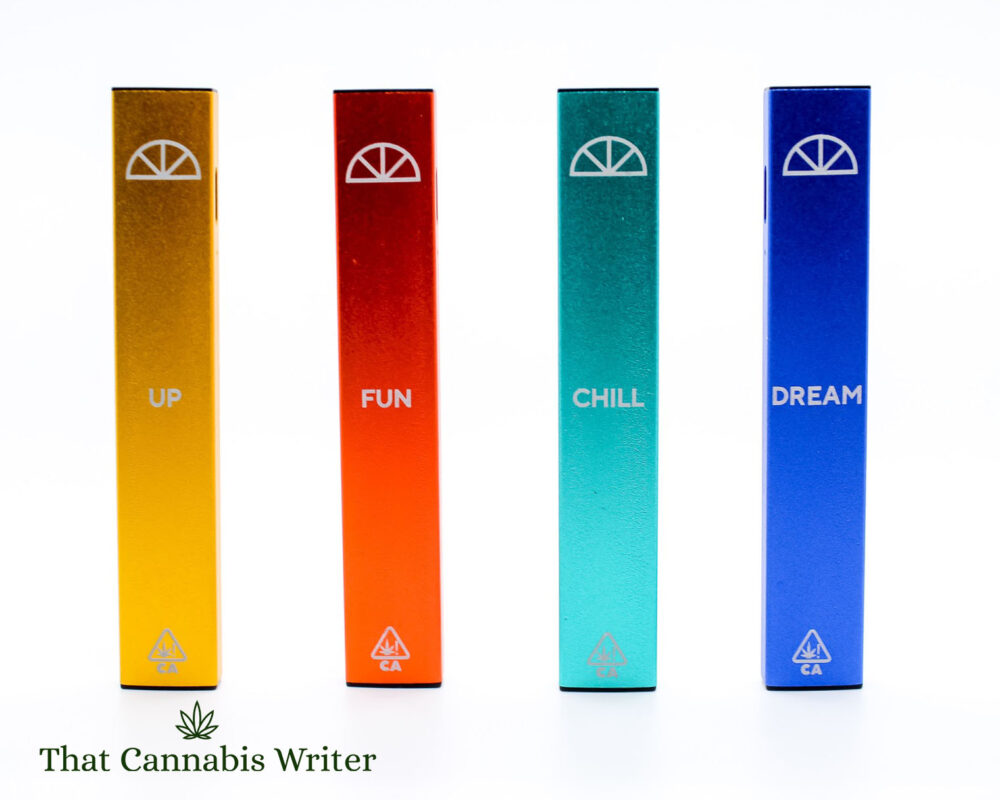 Choose Your Tone
Sometimes you just need a little hit to get you through the next step of your day. It can be a bit time-consuming to grind up your cannabis, then pack a bowl or roll a joint. Disposable vapes are an excellent way to consume on the go. They are discrete, portable, and user-friendly.
The issue some people often face is choosing which vape cartridge is right for them. There are so many strains and brands. Where does one even start?
PodTones make it easy! Their disposable vaporizers come in four options to fit every part of your day: Up, Fun, Chill, and Dream. Each vaporizer is filled with 100% pure rosin.
What Is Rosin?
Put simply, rosin is a concentrate created by pressing cannabis flower between two plates and adding heat. (It's actually much more of an art form.) It's a sappy resin full of cannabinoids and terpenes, giving it rich flavor profiles and providing users with a dynamic high.
---
Packaging
Each tone comes in a bold color, a quick guide to help consumers easily coordinate the color to its effect. Up is an awakening sativa in bright yellow. Fun is the uplifting body-high hybrid sativa in orange. Chill is teal and a relaxing hybrid indica. While Dream is a dark blue full-body indica.
The packaging is clear and easy to read. It lists both the cannabinoid and THC content. The four vapes I had ranged from 64-80% THC and 63-83% cannabinoids. There's a brief description of the possible effects and a shortlist of ingredients (pure cannabis rosin). It mentions that the vapes are recyclable, which we always love to see!
The vapes themselves are palm-size and sleek. There are little windows to see the oil, LED lights that illuminate to let you know it's working, and a USB port at the bottom.
The PodTones come charged but the universal micro USB port allows you to charge it in the unfortunate scenario that the battery dies before you're able to finish it. This actually might happen because there's over an 8th worth of weed compacted into these pods, translating to about 120 hits.
Taste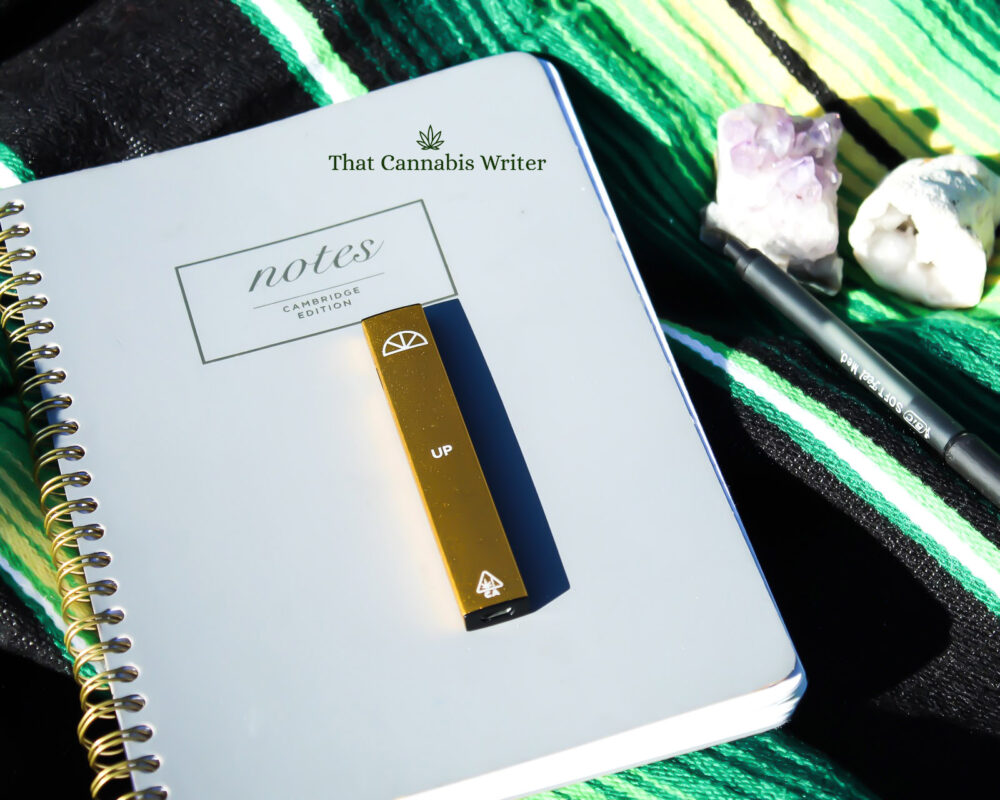 The hits off all of these pens are delicious but also very light. The smoke is smooth and enjoyable. I was able to take soft inhales off the pen and get a decent mouthful of smoke. It's super gentle on the throat, a very effortless experience.
Since each tone is sourced from a single strain, they each have a unique flavor profile. Up has hints of citrus fruits. Fun tastes chocolatey and sweet. Chill has lingering tastes of vanilla, and Dream is lightly floral.
Quality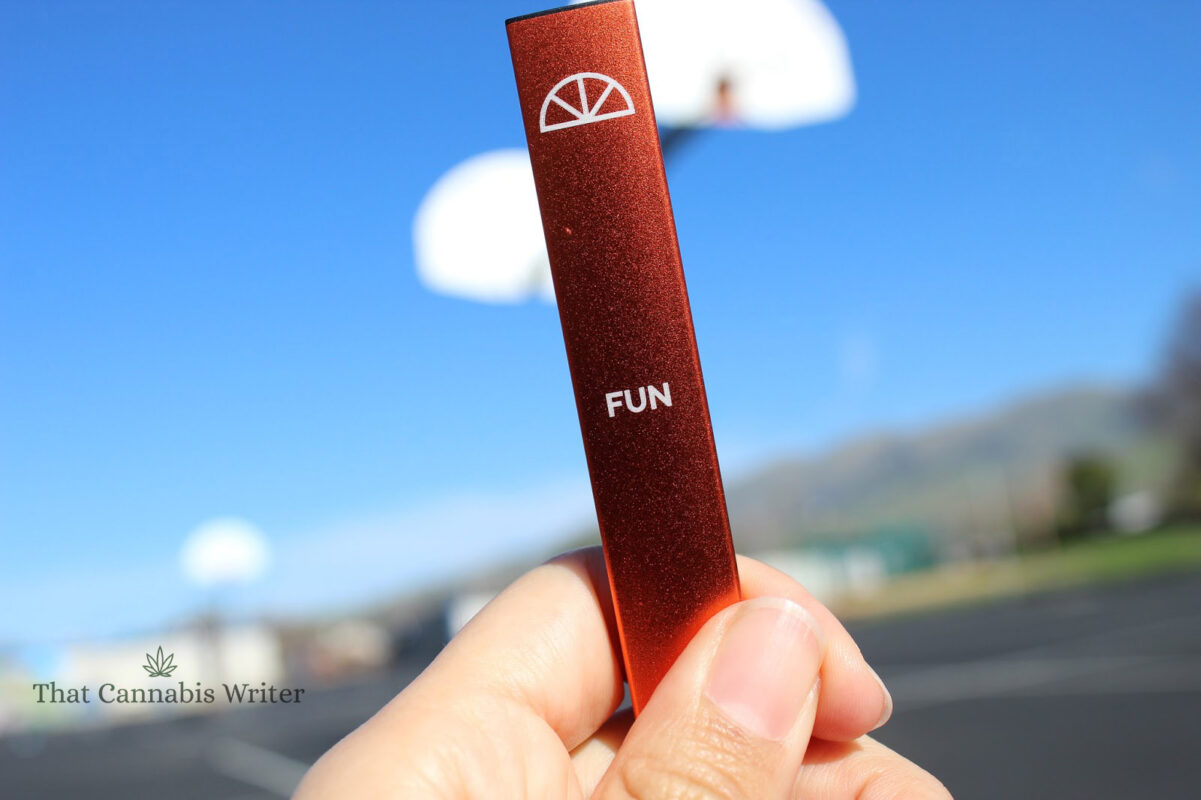 What I really appreciate about the PodTones vapes is the cleanliness, simplicity, and transparency.
The rosin is made by hand, in small batches, and extracted from pesticide-free cannabis. The design is sleek, light, and stylish. PodTones also come ready to use and are pull-activated, making it simple for the most beginner user. Just inhale and enjoy.
There are QR codes on each box that take you to the testing results, here. You can find information on the specific batch as well as terpene profiles. It's easily accessible. A QR code and lab results also provides peace of mind regarding the safety of the vape and knowledge for the curious stoner.
Recyclable
I have to reiterate that they are recyclable! This is so important because most vape carts are not and end up in landfills. Podtones partnered with Call2Recycle to give users an incentive to dispose of their vaporizers properly.
Effects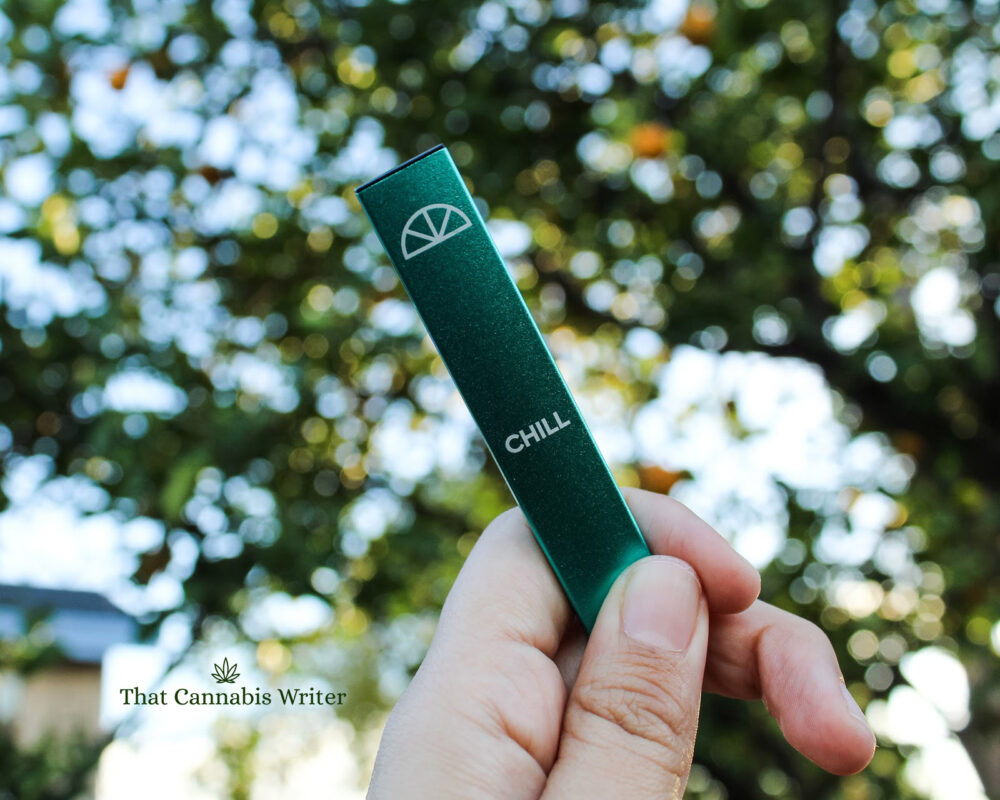 Now to the real reason you're here, does it get you high?
I will say a single hit off these pens provides a light buzz. This is great because when I did feel like I was ready for more, I was able to intensify my high at my own pace. A few extra hits elevated the experience.
Up gave me a big burst of creative and thoughtful energy. It was an excellent mood lifter to start the day. I smoked Fun during my morning cardio session, and I was focused while keeping a nice momentum. I saved Chill for my nightly yoga and catching up on some TV.
It was mellow and provided giggles and a chill body high. The Dream was probably the most stoney of them all. It is perfect for getting ready for sleep. After my night routine, I took a decent hit off it and melted into my bed before drifting off.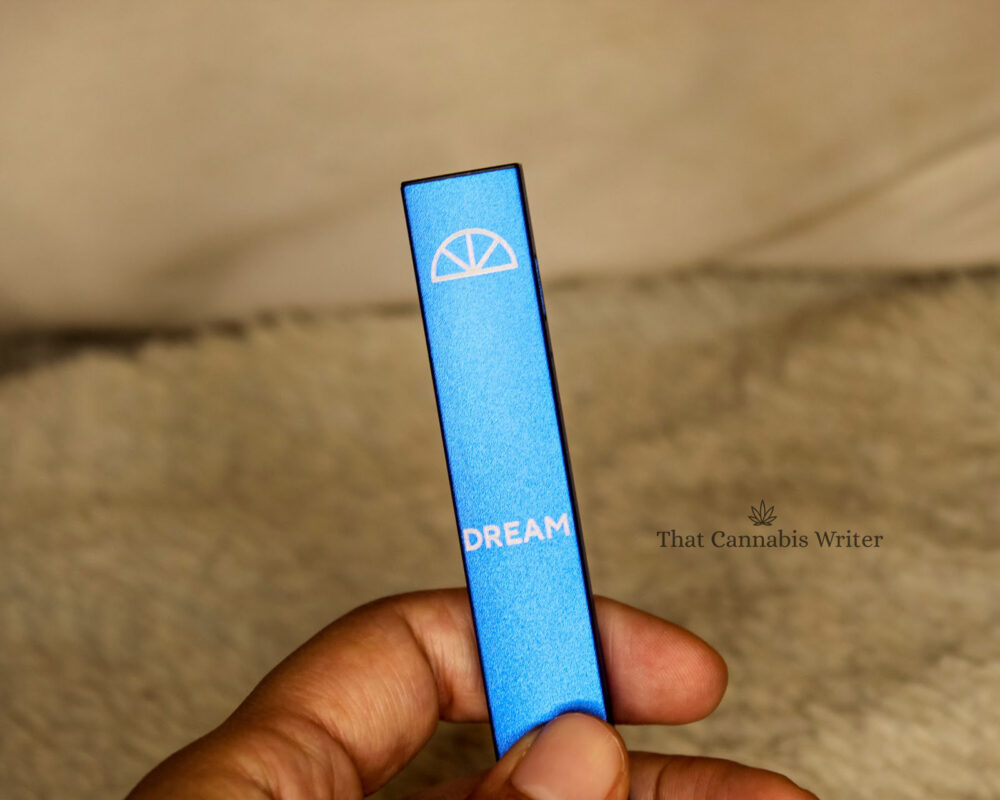 Overall
I'd say PodTones are pretty dope disposable vape pens. They are simple to use and really cute. They are perfect for the smoker on the go. These are high-quality vapes filled with delightful tasting rosin that, at least for me, gave a differentiated experience for each part of my day. They definitely stand out from others on the shelves, and I can see various cannabis consumers appreciating them. I certainly did.
Where Can I Buy PodTones Vaporizers From?
PodTones are currently only available in select southern California retail dispensaries. Find your closest Authorized PodTones dispensary here
Connect With PodTones
Credits / The Writer
This review couldn't have happened without collaborating with Rebecca Olmos, or better known as That Cannabis Writer. If you enjoyed this review feel free to have a look at her work on her website or drop a follow on Instagram